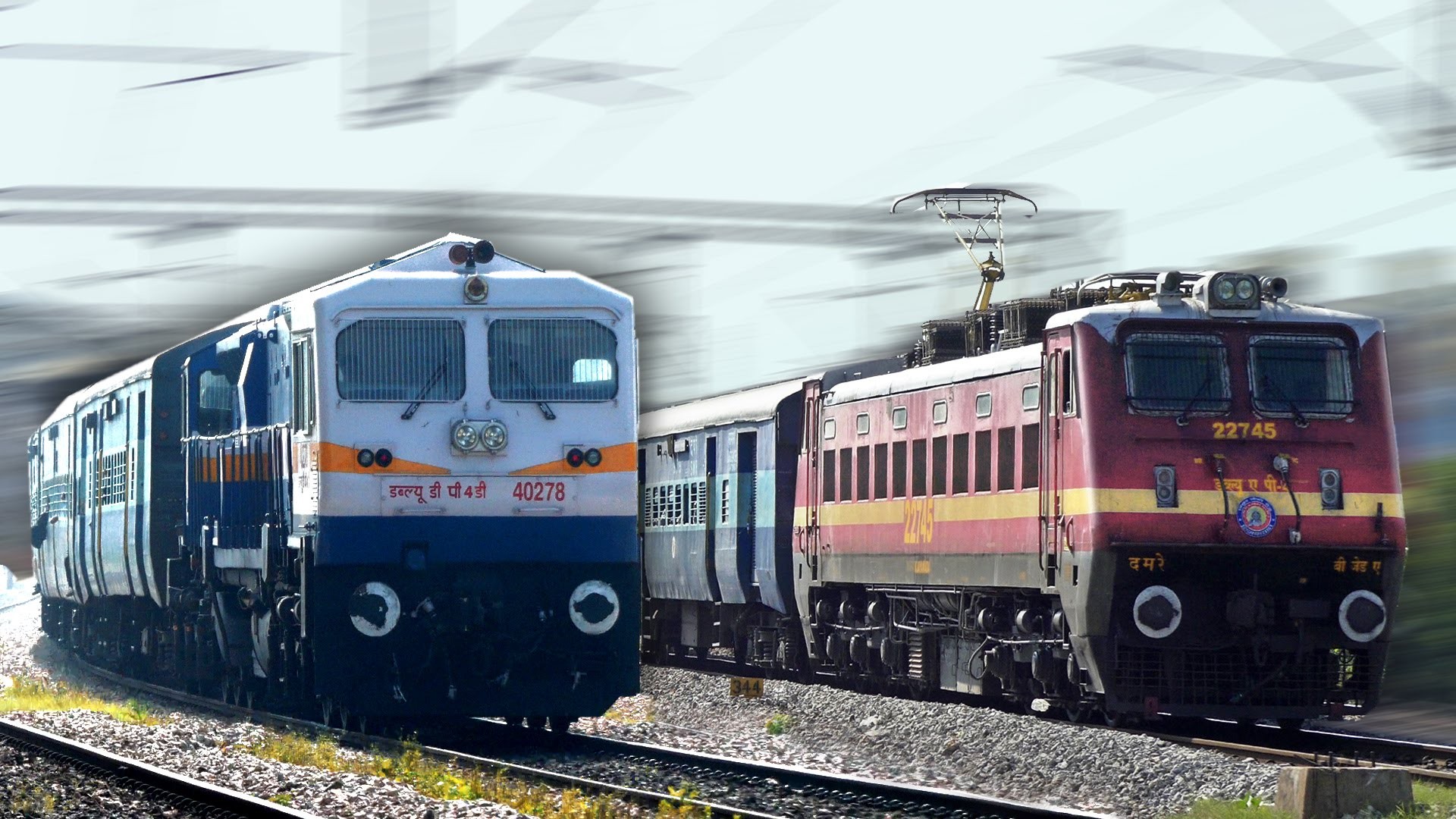 "Railway is targeting full electrification across all the routes with a 35,000 crore plan."
This news came out last year in October. Railway wanted to finish the electrification process by 2021. The idea is to bring down the energy bill. According to Railway data, 15.6 billion units of electricity is consumed by Railways every year that amounts to Rs. 9500 crore as power bill. On the other hand, railway's diesel bill is Rs. 17,000 crore every year.
From the time, Railway Minister Piyush Goel took the charge, he is consistently pushing for the full electrification for Indian Railways. Just for comparison, you must know that trains predominantly run in Europe on electric traction due to cheap availability of power but even then, 20 per cent still continues to be diesel.
2017-18 budget stated - "Indian Railways is moving fast towards optimal electrification of railway network. Four thousand kilometers are targeted for commissioning during 2017-18. We have planned to switch all trains to electric-driven in the next five years."
Piyush Goel says that Diesel powered traction will only be kept for back-up purposes in the yards. With help of electric traction across the network, Indian Railways will be able to save 80 to 100 billion rupees. In 2015-16, the average per unit cost of electricity was Rs. 6.75. In 2016 – 17, average per unit cost dropped to Rs. 6. This led to savings of 20 billion rupees.
On the other hand, there are voices against full electrification. Bibek Debroy who is chairman of Economic Advisory Committee of Prime Minister do not want Railways to go full electric due to lack of resources. According to Debroy, it is the taxation structure that makes diesel expensive even when international oil prices are low. As Indian Railways consumes around 2.8 billion litres of diesel every year, it pays around Rs. 69 billion as tax to central and state governments. Also electrifying rail tracks involves too much cost input. Currently railway have 66,687 route kilometre (RKM) of network spread across the country, out of which 30,012 (RKM) only are electrified.
In the last four years, Rs 171.65 billion has been spend on electrifying 16,815 RKM. If we only consider finances, electrification of low traffic routes is not financially prudent. Also, electrifying all the routes means, freight services with double stacked containers will be difficult to run. Therefore, there is no pressing need for the financially-starved Railways to electrify.